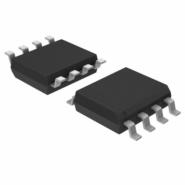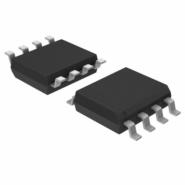 AT24C16C-SSPD-T - Brand New Intel / Altera IC Chips
In Stock:2360 ,Ready for Immediate Shipping
In Stock:
2360,
Ready for Immediate Shipping
Chipdatas Part No.:
CD87-AT24C16C-SSPD-T
Manufacturer Part No.:
AT24C16C-SSPD-T
Description

The Atmel® AT24C16C is a 16,384-bit Serial Electrically Erasable and Programmable Read-Only Memory (EEPROM) that is widely used in industrial and commercial applications. It is designed for low-power and low-voltage operation, making it suitable for a variety of electronic devices. The AT24C16C can be accessed through a 2-wire serial interface and is available in various package options.

Specifications and Features

- Low-voltage and standard-voltage operation (VCC = 1.7V to 5.5V)
- Internally organized as 2,048 x 8 (16K)
- I2C-compatible 2-wire serial interface
- Schmitt Trigger, filtered inputs for noise suppression
- Bidirectional data transfer protocol
- Compatibility with different voltage levels (1MHz for 2.5V, 2.7V, 5V and 400kHz for 1.7V)
- Write Protect pin for hardware data protection
- 16-byte Page Write mode and partial page writes allowed
- Self-timed write cycle (maximum 5ms)
- High reliability with endurance of 1,000,000 write cycles and data retention of 100 years
- Green package options available (Pb/Halide-free/RoHS compliant)
- Various package options: 8-lead PDIP, 8-lead JEDEC SOIC, 8-lead TSSOP, 8-pad UDFN, 8-pad XDFN, 5-lead SOT23, and 8-ball VFBGA
- Die options: wafer form and tape and reel

Application Scenarios

The AT24C16C is suitable for a wide range of applications, including but not limited to:

Industrial control systems
Consumer electronics
Automotive electronics
Medical devices

Comparison

Advantages

Low-power and low-voltage operation
High reliability and endurance
Various package options available
Green package options (Pb/Halide-free/RoHS compliant)

Disadvantages

- None identified

0

buyers commented on the product

Popular parts of the same kind
Additional Information
Datasheet:

Download AT24C16C-SSPD-T

Chipdatas Part:

CD87-AT24C16C-SSPD-T

Warehouse:

China, Hong Kong

Dispatch:

Within 24 hours

Free Shipping:

Yes

Prority Shipping:

Yes, 3-5 days

Last Updated:

2023/12/11 10:53 +0800
Refund
Full Refund if you don't receive your order
Full or Partial Refund , If the item is not as described
Payment Method
The fee is charged according to the rule of PayPal.

The fee is charged according to the rule of PayPal.

Western Union charge US$0.00 banking fee.

We recommend to use bank transfer for large orders to save on handling fees.
Shipping Tips
DHL(www.dhl.com)
$40 limited time offer.

UPS(www.ups.com)
$40 limited time offer.

FedEx(www.fedex.com)
$40 limited time offer.

Registered Mail(www.singpost.com)
Free shipping without minimum order.