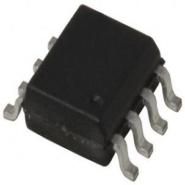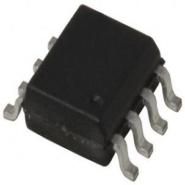 HCS301 - Brand New IC Chips
In Stock:72 ,Ready for Immediate Shipping
In Stock:
72,
Ready for Immediate Shipping
Chipdatas Part No.:
CD87-HCS301
Manufacturer Part No.:
HCS301
Description

The HCS301 is a code hopping encoder designed for secure Remote Keyless Entry (RKE) systems. It utilizes the KEELOQ® code hopping technology, offering high security, small package outline, and low cost. This device is a perfect solution for unidirectional remote keyless entry systems and access control systems.

Specifications and Features

- Programmable 28-bit serial number
- Programmable 64-bit encryption key
- Unique transmission for each code
- 66-bit transmission code length
- 32-bit hopping code
- 34-bit fixed code (28-bit serial number, 4-bit button code, 2-bit status)
- Read-protected encryption keys
- Operating voltage: 3.5V - 13.0V
- Four button inputs
- No additional circuitry required
- 15 available functions
- Selectable baud rate
- Automatic code word completion
- Battery low signal transmitted to receiver
- Battery low indication on LED
- Non-volatile synchronization data
- Functionally identical to HCS300
- Easy-to-use programming interface
- On-chip EEPROM
- On-chip oscillator and timing components
- Button inputs have internal pull-down resistors
- Current limiting on LED output
- Low external component cost

Application Scenarios

Typical applications for the HCS301 include:
- Automotive RKE systems
- Automotive alarm systems
- Automotive immobilizers
- Gate and garage door openers
- Identity tokens
- Burglar alarm systems

0

buyers commented on the product

Popular parts of the same kind
Additional Information
Datasheet:

Download HCS301

Chipdatas Part:

CD87-HCS301

Warehouse:

China, Hong Kong

Dispatch:

Within 24 hours

Free Shipping:

Yes

Prority Shipping:

Yes, 3-5 days

Last Updated:

2023/12/11 01:44 +0800
Refund
Full Refund if you don't receive your order
Full or Partial Refund , If the item is not as described
Payment Method
The fee is charged according to the rule of PayPal.

The fee is charged according to the rule of PayPal.

Western Union charge US$0.00 banking fee.

We recommend to use bank transfer for large orders to save on handling fees.
Shipping Tips
DHL(www.dhl.com)
$40 limited time offer.

UPS(www.ups.com)
$40 limited time offer.

FedEx(www.fedex.com)
$40 limited time offer.

Registered Mail(www.singpost.com)
Free shipping without minimum order.