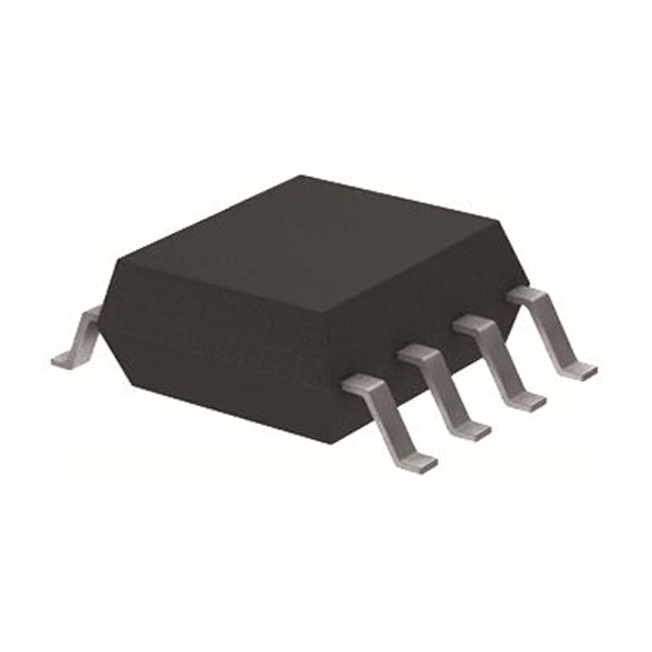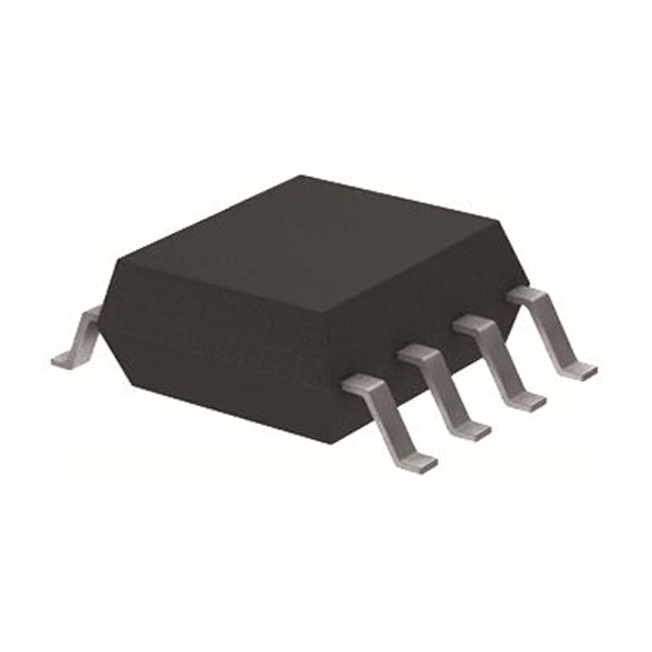 AD7816ARZ - Brand New Analog Devices IC Chips
In Stock:4479 ,Ready for Immediate Shipping
In Stock:
4479,
Ready for Immediate Shipping
Chipdatas Part No.:
CD87-AD7816ARZ
Manufacturer Part No.:
AD7816ARZ
GENERAL DESCRIPTION

The AD7818 and AD7817 are 10-bit, single- and 4-channel A/D converters with on-chip temperature sensor that can operate from a single 2.7 V to 5.5 V power supply. Each part contains a 9 µs successive-approximation converter based around a capacitor DAC, an on-chip temperature sensor with an accuracy of ±2°C, an on-chip clock oscillator, inherent track-and hold functionality and an on-chip reference (2.5 V). The AD7816 is a temperature monitoring only device in a SOIC/µSOIC package.
The on-chip temperature sensor of the AD7817 and AD7818 can be accessed via Channel 0. When Channel 0 is selected and a conversion is initiated, the resulting ADC code at the end of the conversion gives a measurement of the ambient temperature with a resolution of ±0.25°C. See Measuring Temperature section of the data sheet.
The AD7816, AD7817 and AD7818 have a flexible serial interface that allows easy interfacing to most microcontrollers. The interface is compatible with the Intel 8051, Motorola SPI™ and QSPI™ protocols and National Semiconductors MICROWIRE™ protocol. For more information refer to the Serial Interface section of this data sheet.
The AD7817 is available in a narrow body 0.15" 16-lead Small Outline IC (SOIC), in a 16-lead, Thin Shrink Small Outline Package (TSSOP), while the AD7816/AD7818 come in an 8-lead Small Outline IC (SOIC) and an 8-lead microsmall Outline IC (µSOIC).

FEATURES

10-Bit ADC with 9 μs Conversion Time
One (AD7818) and Four (AD7817) Single-Ended Analog Input Channels
The AD7816 Is a Temperature Measurement Only Device
On-Chip Temperature Sensor
Resolution of 0.25°C
628C Error from –40°C to +85°C
–55°C to +125°C Operating Range
Wide Operating Supply Range +2.7 V to +5.5 V
Inherent Track-and-Hold Functionality
On-Chip Reference (2.5 V ± 1%)
Over-Temperature Indicator
Automatic Power-Down at the End of a Conversion
Low Power Operation
4 μW at a Throughput Rate of 10 SPS
40 μW at a Throughput Rate of 1 kSPS
400 μW at a Throughput Rate of 10 kSPS
Flexible Serial Interface

APPLICATIONS
Ambient Temperature Monitoring (AD7816)
Thermostat and Fan Control
High Speed Microprocessor
Temperature Measurement and Control
Data Acquisition Systems with Ambient Temperature
Monitoring (AD7817 and AD7818)
Industrial Process Control
Automotive
Battery Charging Applications

0

buyers commented on the product

Popular parts of the same kind
Additional Information
Datasheet:

Download AD7816ARZ

Chipdatas Part:

CD87-AD7816ARZ

Warehouse:

China, Hong Kong

Dispatch:

Within 24 hours

Free Shipping:

Yes

Prority Shipping:

Yes, 3-5 days

Last Updated:

2023/12/10 21:46 +0800
Refund
Full Refund if you don't receive your order
Full or Partial Refund , If the item is not as described
Payment Method
The fee is charged according to the rule of PayPal.

The fee is charged according to the rule of PayPal.

Western Union charge US$0.00 banking fee.

We recommend to use bank transfer for large orders to save on handling fees.
Shipping Tips
DHL(www.dhl.com)
$40 limited time offer.

UPS(www.ups.com)
$40 limited time offer.

FedEx(www.fedex.com)
$40 limited time offer.

Registered Mail(www.singpost.com)
Free shipping without minimum order.