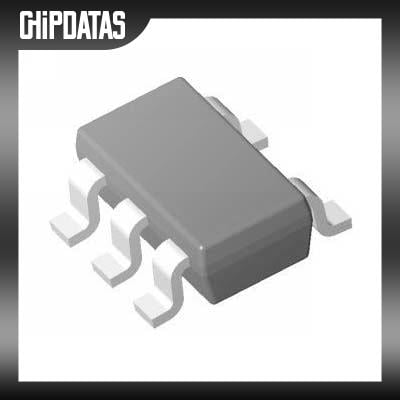 AP331AWG-7 - Brand New DIODES Comparators
In Stock:1796 ,Ready for Immediate Shipping
In Stock:
1796,
Ready for Immediate Shipping
Chipdatas Part No.:
CD84-AP331AWG-7
Manufacturer Part No.:
AP331AWG-7
$0.16355
/pcs
Each disc contains 3000 pcs
The AP331A is a precision voltage comparators with an offset voltage specification as low as 8.0 mV max for comparator which were designed specifically to operate from a single power supply over a wide range of voltages. Operation from split power supplies is also possible and the low power supply current drain is independent of the magnitude of the power supply voltage. The comparator also have a unique characteristic in that the input common-mode voltage range includes ground, even though operated from a single power supply voltage.Application areas include limit comparators, simple analog to digital converters; pulse, square wave and time delay generators; wide range VCO; MOS clock timers; multivibrators and high voltage digital logic gates. The AP331A is designed to directly interface with TTL and CMOS. When operated from both plus and minus power supplies, the AP331A will directly interface with MOS logic where their low power drain is a distinct advantage over standard comparators.

1

buyers commented on the product

Konstantinos Kiafas.

Greece

MN3007 it is working like a charm! Thank you.

ACPL-38JT-500E

HCPL-0661-500E

LM311DR

TAJB476M010RNJ

FH34SRJ-8S-0.5SH(50)

AP331AWG-7

AD8275ARMZ

CYMOC3063

U-A-24DD-Y-2

Popular parts of the same kind
Additional Information
Datasheet:

Download AP331AWG-7

Chipdatas Part:

CD84-AP331AWG-7

Warehouse:

China, Hong Kong

Dispatch:

Within 24 hours

Free Shipping:

Yes

Prority Shipping:

Yes, 3-5 days

Last Updated:

2023/12/03 19:49 +0800
Refund
Full Refund if you don't receive your order
Full or Partial Refund , If the item is not as described
Payment Method
The fee is charged according to the rule of PayPal.

The fee is charged according to the rule of PayPal.

Western Union charge US$0.00 banking fee.

We recommend to use bank transfer for large orders to save on handling fees.
Shipping Tips
DHL(www.dhl.com)
$40 limited time offer.

UPS(www.ups.com)
$40 limited time offer.

FedEx(www.fedex.com)
$40 limited time offer.

Registered Mail(www.singpost.com)
Free shipping without minimum order.