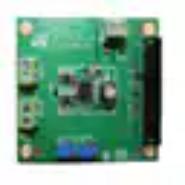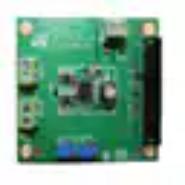 L6208N - Brand New STMicroelectronics IC Chips
In Stock:390 ,Ready for Immediate Shipping
In Stock:
390,
Ready for Immediate Shipping
Chipdatas Part No.:
CD90-L6208N
Manufacturer Part No.:
L6208N
Description

The L6208N is a Highly Integrated Mixed-signal Power IC that allows the user to easily design a complete motor control system for 2-phase bipolar stepper motors. The IC integrates eight power DMOS, a centralized logic circuit which implements the phase generation and a constant tOFF PWM current control technique (Quasi-Synchronous mode) for each of the two phases of the motor plus other added features for safe operation and flexibility.

Features

Operating supply voltage from 8 to 52V
5.6A Output peak current (2.8A RMS)
Operating frequency up to 100kHz
Non-dissipative overcurrent protection
Fast/slow decay mode selection
Fast decay quasi-synchronous rectification
Decoding logic for stepper motor full and half step drive
Cross conduction protection
Thermal shutdown
Under voltage lockout
Integrated fast freewheeling diodes

Application

Bipolar stepper moto

0

buyers commented on the product

Popular parts of the same kind
Additional Information
Datasheet:

Download L6208N

Chipdatas Part:

CD90-L6208N

Warehouse:

China, Hong Kong

Dispatch:

Within 24 hours

Free Shipping:

Yes

Prority Shipping:

Yes, 3-5 days

Last Updated:

2023/12/11 11:03 +0800
Refund
Full Refund if you don't receive your order
Full or Partial Refund , If the item is not as described
Payment Method
The fee is charged according to the rule of PayPal.

The fee is charged according to the rule of PayPal.

Western Union charge US$0.00 banking fee.

We recommend to use bank transfer for large orders to save on handling fees.
Shipping Tips
DHL(www.dhl.com)
$40 limited time offer.

UPS(www.ups.com)
$40 limited time offer.

FedEx(www.fedex.com)
$40 limited time offer.

Registered Mail(www.singpost.com)
Free shipping without minimum order.