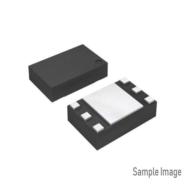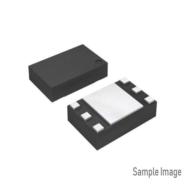 AT27HC642-45DC - Brand New Intel / Altera IC Chips
In Stock:85 ,Ready for Immediate Shipping
In Stock:
85,
Ready for Immediate Shipping
Chipdatas Part No.:
CD91-AT27HC642-45DC
Manufacturer Part No.:
AT27HC642-45DC
Description

The AT27C040 chip is a low-power, high-performance, 4,194,304-bit one-time programmable read-only memory (OTP EPROM) organized as 512K by 8 bits. The AT27C040 requires only one 5V power supply in normal read mode operation. Any byte can be accessed in less than 70 ns, eliminating the need for speed reducing WAIT states on high-performance microprocessor systems.
Atmel's scaled CMOS technology provides low active power consumption, and fast programming. Power consumption is typically 8 mA in active mode and less than 10 µA in standby mode.
The AT27C040 is available in a choice of industry standard JEDEC-approved one- time programmable (OTP) plastic PDIP, PLCC and TSOP packages. The device features two-line control (CE, OE) to eliminate bus contention in high-speed systems.
Atmel's AT27C040 has additional features to ensure high quality and efficient production use. The Rapid Programming Algorithm reduces the time required to program the part and guarantees reliable programming. Programming time is typically only 100 µs/byte. The Integrated Product Identification Code electronically identifies the device and manufacturer. This feature is used by industry standard programming equipment to select the proper programming algorithms and voltages.

Features

• Fast Read Access Time – 70 ns
• Low Power CMOS Operation
– 100 µA Max Standby
– 30 mA Max Active at 5 MHz
• JEDEC Standard Packages
– 32-lead, 600-mil PDIP
– 32-lead PLCC
– 32-lead TSOP
• 5V ± 10% Supply
• High Reliability CMOS Technology
– 2000V ESD Protection
– 200 mA Latchup Immunity
• Rapid™ Programming Algorithm – 100 µs/Byte (Typical)
• CMOS and TTL Compatible Inputs and Outputs
• Integrated Product Identification Code
• Commercial and Industrial Temperature Ranges

0

buyers commented on the product

Popular parts of the same kind
Additional Information
Datasheet:

Download AT27HC642-45DC

Chipdatas Part:

CD91-AT27HC642-45DC

Warehouse:

China, Hong Kong

Dispatch:

Within 24 hours

Free Shipping:

Yes

Prority Shipping:

Yes, 3-5 days

Last Updated:

2023/12/10 20:56 +0800
Refund
Full Refund if you don't receive your order
Full or Partial Refund , If the item is not as described
Payment Method
The fee is charged according to the rule of PayPal.

The fee is charged according to the rule of PayPal.

Western Union charge US$0.00 banking fee.

We recommend to use bank transfer for large orders to save on handling fees.
Shipping Tips
DHL(www.dhl.com)
$40 limited time offer.

UPS(www.ups.com)
$40 limited time offer.

FedEx(www.fedex.com)
$40 limited time offer.

Registered Mail(www.singpost.com)
Free shipping without minimum order.