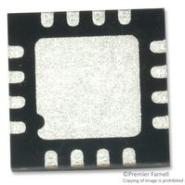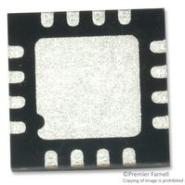 ADG5413BCPZ - Brand New Analog Devices Analog Switches / Multiplexers
In Stock:0 ,Ready for Immediate Shipping
In Stock:
0,
Ready for Immediate Shipping
Chipdatas Part No.:
CD91-ADG5413BCPZ
Manufacturer Part No.:
ADG5413BCPZ
GENERAL DESCRIPTION

The ADG5412/ADG5413 contain four independent single-pole/single-throw (SPST) switches. The ADG5412 switches turn on with Logic 1. The ADG5413 has two switches with digital control logic similar to that of the ADG5412; however, the logic is inverted on the other two switches. Each switch conducts equally well in both directions when on, and each switch has an input signal range that extends to the supplies. In the off condition, signal levels up to the supplies are blocked.

FEATURES

Latch-up proof
8 kV human body model (HBM) ESD rating
Low on resistance (<10 Ω)
±9 V to ±22 V dual-supply operation
9 V to 40 V single-supply operation
48 V supply maximum ratings
Fully specified at ±15 V, ±20 V, +12 V, and +36 V
VSS to VDD analog signal range

APPLICATIONS

Relay replacement
Automatic test equipment
Data acquisition
Instrumentation
Avionics
Audio and video switching
Communication systems

0

buyers commented on the product

Popular parts of the same kind
Additional Information
Datasheet:

Download ADG5413BCPZ

Chipdatas Part:

CD91-ADG5413BCPZ

Warehouse:

China, Hong Kong

Dispatch:

Within 24 hours

Free Shipping:

Yes

Prority Shipping:

Yes, 3-5 days

Last Updated:

2023/12/10 09:33 +0800
Refund
Full Refund if you don't receive your order
Full or Partial Refund , If the item is not as described
Payment Method
The fee is charged according to the rule of PayPal.

The fee is charged according to the rule of PayPal.

Western Union charge US$0.00 banking fee.

We recommend to use bank transfer for large orders to save on handling fees.
Shipping Tips
DHL(www.dhl.com)
$40 limited time offer.

UPS(www.ups.com)
$40 limited time offer.

FedEx(www.fedex.com)
$40 limited time offer.

Registered Mail(www.singpost.com)
Free shipping without minimum order.