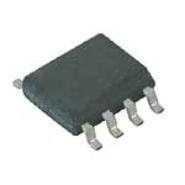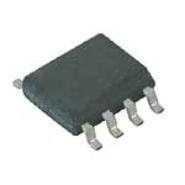 AD7895AR-2 - Brand New Analog Devices IC Chips
In Stock:3653 ,Ready for Immediate Shipping
In Stock:
3653,
Ready for Immediate Shipping
Chipdatas Part No.:
CD87-AD7895AR-2
Manufacturer Part No.:
AD7895AR-2
GENERAL DESCRIPTION

The AD7895 is a fast 12-bit ADC that operates from a single +5 V supply and is housed in a small 8-pin mini-DIP and 8-pin SOIC. The part contains a 3.8 µs successive approximation A/D converter, an on-chip track/hold amplifier, an on-chip clock and a high speed serial interface.
Output data from the AD7895 is provided via a high speed, serial interface port. This two-wire serial interface has a serial clock input and a serial data output with the external serial clock accessing the serial data from the part.
In addition to the traditional dc accuracy specifications such as linearity and full-scale and offset errors, the AD7895 is specified for dynamic performance parameters, including harmonic distortion and signal-to-noise ratio.
The part accepts an analog input range of ±10 V (AD7895-10), ±2.5 V (AD7895-3), 0 V to 2.5 V (AD7895-2) and operates from a single +5 V supply, consuming only 20 mW max.
The AD7895 features a high sampling rate mode and, for low power applications, a proprietary automatic power-down mode where the part automatically goes into power down once conversion is complete and "wakes up" before the next conver sion cycle.
The part is available in a small, 8-pin, 0.3" wide, plastic dual-in-line package (mini-DIP) and in an 8-pin, small outline IC (SOIC).

FEATURES

Fast 12-Bit ADC with 3.8 ms Conversion Time
8-Pin Mini-DlP and SOIC
Single 5 V Supply Operation
High Speed, Easy-to-Use, Serial Interface
On-Chip Track/Hold Amplifier
Selection of Input Ranges
±10 V for AD7895-10
±2.5 V for AD7895-3
0 V to +2.5 V for AD7895-2
High Input Impedance
Low Power: 20 mW max
14-Bit Pin Compatible Upgrade (AD7894)

0

buyers commented on the product

Popular parts of the same kind
Additional Information
Datasheet:

Download AD7895AR-2

Chipdatas Part:

CD87-AD7895AR-2

Warehouse:

China, Hong Kong

Dispatch:

Within 24 hours

Free Shipping:

Yes

Prority Shipping:

Yes, 3-5 days

Last Updated:

2023/12/11 01:23 +0800
Refund
Full Refund if you don't receive your order
Full or Partial Refund , If the item is not as described
Payment Method
The fee is charged according to the rule of PayPal.

The fee is charged according to the rule of PayPal.

Western Union charge US$0.00 banking fee.

We recommend to use bank transfer for large orders to save on handling fees.
Shipping Tips
DHL(www.dhl.com)
$40 limited time offer.

UPS(www.ups.com)
$40 limited time offer.

FedEx(www.fedex.com)
$40 limited time offer.

Registered Mail(www.singpost.com)
Free shipping without minimum order.