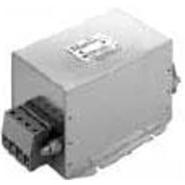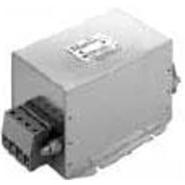 AYC - Brand New Texas Instruments IC Chips
In Stock:3414 ,Ready for Immediate Shipping
In Stock:
3414,
Ready for Immediate Shipping
Chipdatas Part No.:
CD87-AYC
Manufacturer Part No.:
AYC
DESCRIPTION

The M48Z512A/512AY ZEROPOWER® RAM is a non-volatile 4,194,304 bit Static RAM organized as 524,288 words by 8 bits. The device combines an internal lithium battery, a CMOS SRAM and a control circuit in a plastic 32 pin DIP Module. For surface mount environments ST provides a Chip Set solution consisting of a 28 pin 330mil SOIC NVRAM Supervisor (M40Z300) and a 32 pin TSOP Type II (10 x 20mm) LPSRAM (M68Z512) packages.
The unique design allows the SNAPHAT battery package to be mounted on top of the SOIC pack age after the completion of the surface mount pro cess. Insertion of the SNAPHAT housing after reflow prevents potential battery damage due to the high temperatures required for device surface mounting. The SNAPHAT housing is keyed to pre vent reverse insertion.
The SNAPHAT battery package is shipped sepa rately in plastic anti-static tubes or in Tape & Reel form. The part number is "M4Zxx-BR00SH1".

■ INTEGRATED LOW POWER SRAM, POWER-FAIL CONTROL CIRCUIT and BATTERY

■ CONVENTIONAL SRAM OPERATION; UNLIMITED WRITE CYCLES
■ 10 YEARS of DATA RETENTION in the ABSENCE of POWER
■ AUTOMATIC POWER-FAIL CHIP DESELECT and WRITE PROTECTION
■ WRITE PROTECT VOLTAGES
(VPFD = Power-fail Deselect Voltage):
– M48Z512A: 4.50V ≤ VPFD ≤ 4.75V
– M48Z512AY: 4.20V ≤ VPFD ≤ 4.50V
■ BATTERY INTERNALLY ISOLATED UNTIL POWER IS APPLIED
■ PIN and FUNCTION COMPATIBLE with JEDEC STANDARD 512K x 8 SRAMs
■ SURFACE MOUNT CHIP SET PACKAGING INCLUDES a 28-PIN SOIC and a 32-LEAD TSOP (SNAPHAT TOP TO BE ORDERED SEPARATELY)
■ SOIC PACKAGE PROVIDES DIRECT CONNECTION for a SNAPHAT TOP WHICH CONTAINS the BATTERY
■ SNAPHAT HOUSING (BATTERY) IS REPLACEABLE

0

buyers commented on the product

Popular parts of the same kind
Additional Information
Datasheet:

Download AYC

Chipdatas Part:

CD87-AYC

Warehouse:

China, Hong Kong

Dispatch:

Within 24 hours

Free Shipping:

Yes

Prority Shipping:

Yes, 3-5 days

Last Updated:

2023/12/11 10:34 +0800
Refund
Full Refund if you don't receive your order
Full or Partial Refund , If the item is not as described
Payment Method
The fee is charged according to the rule of PayPal.

The fee is charged according to the rule of PayPal.

Western Union charge US$0.00 banking fee.

We recommend to use bank transfer for large orders to save on handling fees.
Shipping Tips
DHL(www.dhl.com)
$40 limited time offer.

UPS(www.ups.com)
$40 limited time offer.

FedEx(www.fedex.com)
$40 limited time offer.

Registered Mail(www.singpost.com)
Free shipping without minimum order.