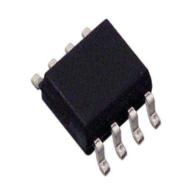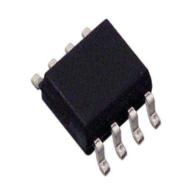 ADP3301A5 - Brand New Analog Devices IC Chips
In Stock:11043 ,Ready for Immediate Shipping
In Stock:
11043,
Ready for Immediate Shipping
Chipdatas Part No.:
CD87-ADP3301A5
Manufacturer Part No.:
ADP3301A5
GENERAL DESCRIPTION

The ADP3301 is a member of the ADP330x family of precision low dropout anyCAP™* voltage regulators. The ADP3301 stands out from the conventional LDOs with a novel architecture, an enhanced process and a new package.

FEATURES
High Accuracy (Over Line and Load Regulations at +25°C): 60.8%
Ultralow Dropout Voltage: 100 mV Typical @ 100 mA
Requires Only CO = 0.47 μF for Stability
anyCAP™* = Stable with All Types of Capacitors
Current and Thermal Limiting
Low Noise
Dropout Detector
Low Shutdown Current: 1 μA
Several Fixed Voltage Options
3.0 V to 12 V Supply Range
–20°C to +85°C Ambient Temperature Range
Thermally Enhanced SO-8 Package
Excellent Line and Load Regulations

APPLICATIONS
Cellular Telephones
Notebook, Palmtop Computers
Battery Powered Systems
Portable Instruments
Post Regulator for Switching Supplies
Bar Code Scanners

0

buyers commented on the product

Popular parts of the same kind
Additional Information
Datasheet:

Download ADP3301A5

Chipdatas Part:

CD87-ADP3301A5

Warehouse:

China, Hong Kong

Dispatch:

Within 24 hours

Free Shipping:

Yes

Prority Shipping:

Yes, 3-5 days

Last Updated:

2023/11/29 03:43 +0800
Refund
Full Refund if you don't receive your order
Full or Partial Refund , If the item is not as described
Payment Method
The fee is charged according to the rule of PayPal.

The fee is charged according to the rule of PayPal.

Western Union charge US$0.00 banking fee.

We recommend to use bank transfer for large orders to save on handling fees.
Shipping Tips
DHL(www.dhl.com)
$40 limited time offer.

UPS(www.ups.com)
$40 limited time offer.

FedEx(www.fedex.com)
$40 limited time offer.

Registered Mail(www.singpost.com)
Free shipping without minimum order.